Engineering Manager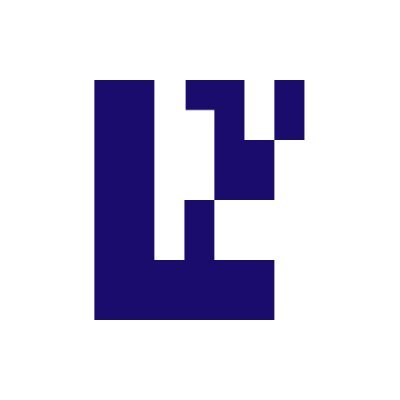 EigenLayer
Do you know someone who would be a great fit?
Enter their email address and nominate them!
About EigenLabs:
EigenLabs is more than just a leading name in the blockchain space. We're the driving force behind EigenLayer, a game-changing solution that revolutionizes crypto-economic security. Imagine a world where blockchain projects break free from the shackles of initial capital limitations. With EigenLayer, that's not a hypothetical—it's our reality. Now, we invite you to be part of this exciting journey.
In today's blockchain ecosystem, each service is typically secured by its own token. With EigenLayer, blockchain services can rely on Ethereum for security instead of the value of their own token values. Stakers in the Ethereum proof-of-stake network can "re-stake" their assets with EigenLayer to secure other services and earn higher returns. Customers pay transaction fees for these strong security guarantees, making it possible for anyone to build innovative blockchain modules without large upfront capital costs.
About the Role: Elevate Your Career and Our Tech
Are you an Engineering Leader who thrives on working on hard challenges? Do you have a history of delivering ground-breaking software solutions? Do you have a passion for building high performance team and supporting the personal and profession development of your employees? If you've been looking for a role that matches your ambitions and lets you leave your mark on an entire industry, your search ends here. Come, lead our Staking & Operator development streams and redefine what's possible in the blockchain universe.
Location: The best of both worlds! Whether you love the buzz of our Seattle office or prefer the comfort of your own home, this full-time role flexes around you.
What You'll Achieve
Deliver Impact for Customers: Unique opportunity to directly shape our software offerings, creating lasting impact by addressing genuine customer needs. Foster a culture of continuous improvement to drive meaningful change, ensuring our products not only meet but consistently surpass customer expectations.
Captain the Ship: Direct a team of razor-sharp software engineers, charting the course of software products built by EigenLabs.
Be the North Star: Your dual skill set of technical acumen, and people management will be the guiding force for your team.
Design the Blueprint: Your insights in design reviews will help us align with our skyrocketing ambitions.
Navigate Through Fog: Lead projects to fruition even when the path isn't clear. Uncertainty doesn't faze you; it excites you.
Strategize with the Best: Work elbow-to-elbow with EigenLabs' leaders to set and execute the company's strategic vision.
Measure to Magnify: Keep your team's goals as quantifiable as they are ambitious. Know where you stand and aim higher.
Is This You?
Customer Obsessed: Bring your deep commitment to understanding our customers' journey, consistently prioritize the customer experience, and guide the team to deliver innovative solutions that solve real-world challenges for our customers.
Forged Leader: Demonstrate your leadership excellence with 3+ years of managerial expertise in the realm of software engineering.
Eloquent Communicator: Convey your thoughts and ideas with clarity, ensuring both your written and spoken words are precise and effective.
Collaborative Spirit: Work seamlessly with diverse, cross-functional teams, even those situated remotely, underlining your essential role as a team player.
Seasoned Engineer: Bring along your 8+ years of experience in software design and development, especially in distributed systems and internet services.
Operational Excellence Advocate: Within our intricate distributed systems, your commitment to maintaining the highest operational standards is crucial. This means actively seeking improvement areas, instituting best practices, and nurturing an environment where excellence in distributed system operations is a given.
Web3 Believer: Feel at home with us if you believe blockchain technology is carving the path forward.
Preferred Qualities:
Skill Upgrade: Experience with Solidity? That's a big plus.
Open Communicator: Be adept at asynchronous and synchronous communications.
Ideas Generator: Your input on team discussions and roadmap planning isn't just welcomed; it's encouraged.
Blockchain Believer: Whether you're a crypto-veteran or a blockchain novice with a keen interest, there's a spot for you here.
Don't just make a career move—make a career leap. EigenLabs offers a playground for those who aim high and think big. Apply now!